The Fayette County High School's award-winning Marching Tiger Band is in need of a replacement director's tower on our practice field.n Our previous tower  (an eagle scout project from over 15 years ago) was deemed unsafe, condemned and torn down by the board of education.
The tower is a very important instructional tool because it allows the directors to view the drills and formations from a high vantage point in order to make corrections.
Now the band boosters (parents and students) have been tasked with raising $50K to provide a new tower, because fine arts receive very little funding from our Board of Education in our local county. To date the BOE has not agreed to fund the new tower.
During last season, the boosters paid over $7,000 in unbudgeted rental fees for vertical lifts so that our directors could provide the necessary instruction from this higher position. We are faced with the same expense in the coming season if we do not get our tower built. Renting lifts meet the short term need but they are not an adequate long term solution due to safety and finances.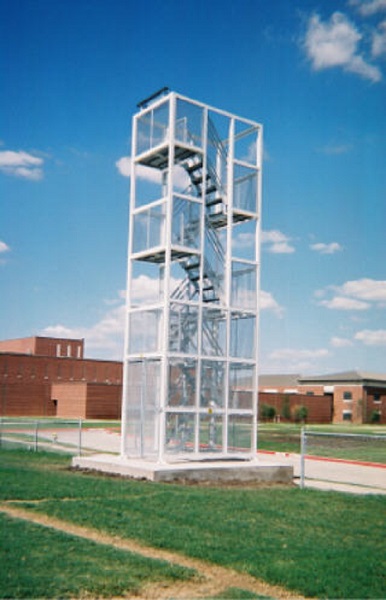 Would you please help by making a contribution to this worthy project? Gifts large and small are welcomed.  Please donate and share this with friends and family.
The Fayette County High School Band Booster Club is a registered 501(c)(3) organization with the Internal Revenue Service. A portion of your contribution may be tax deductible. Please let us know if you require a tax receipt for your contribution.